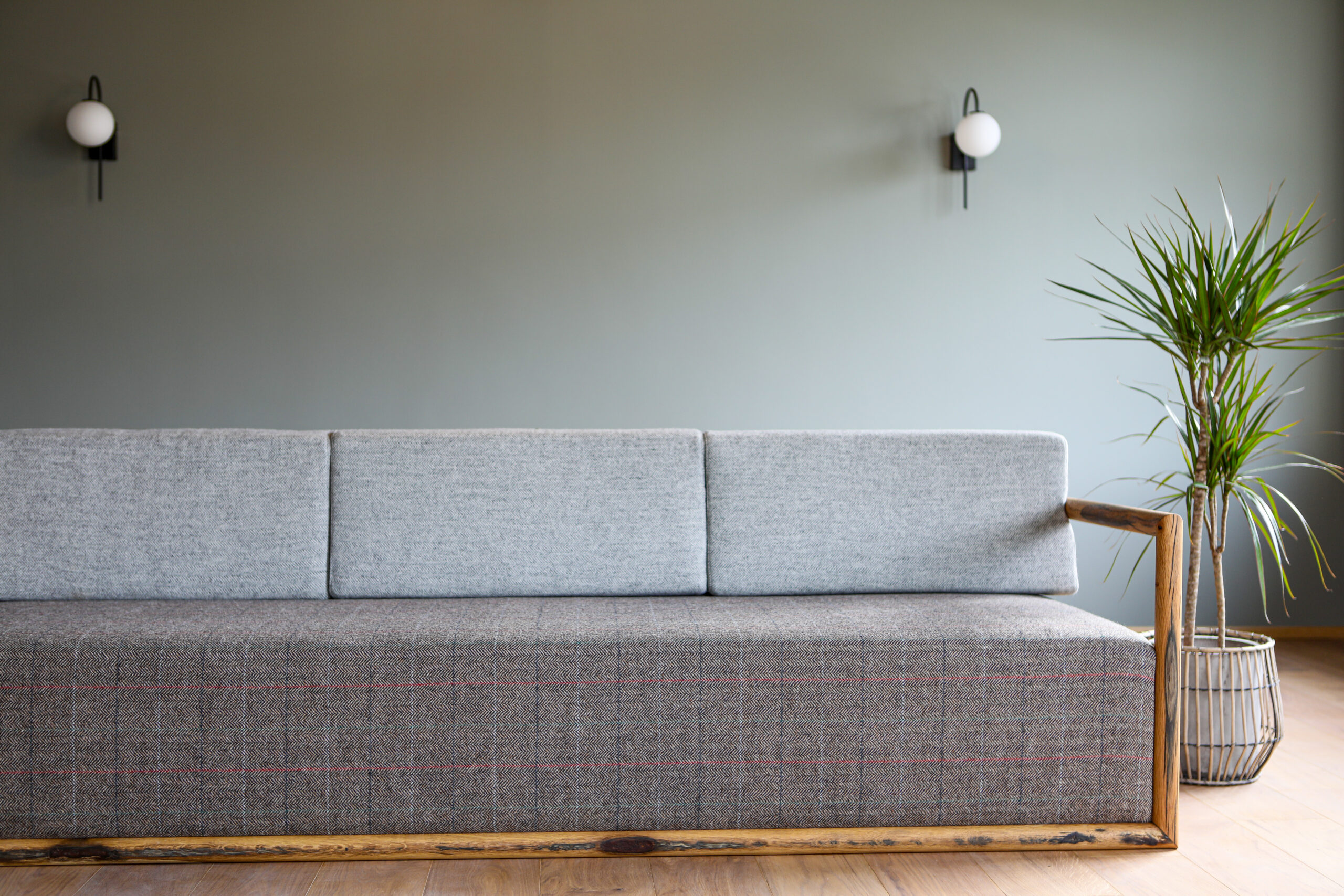 Ísafold's frame and structure is oak, reclaimed from one of our old Icelandic fishing boats. The wood arrives at our shop, weathered by decades of sailing the Atlantic ocean, but as we peel back the worn outer layers and remove old metal hardware, the history and beauty of the material truly start revealing itself. This process plays a distinct part in the look and design of Arctic planks' products, Ísafold being no exception as the aged wood easily lends itself to the sleek design of this sofa.
The upholstery is Icelandic wool tweed, designed and produced by and for Kormákur & Skjöldur, in collaboration with their head of design Gunni Hilmarsson, under the brand name Icelandic tweed. Arctic plank is proud to incorporate Icelandic tweed into the design of Ísafold, not only does this artisanal sofa's components bring together the minds of four Icelandic designers, it also represents the history of Icelandic maritime and agriculture.
This is a bespoke item, made to custom order.