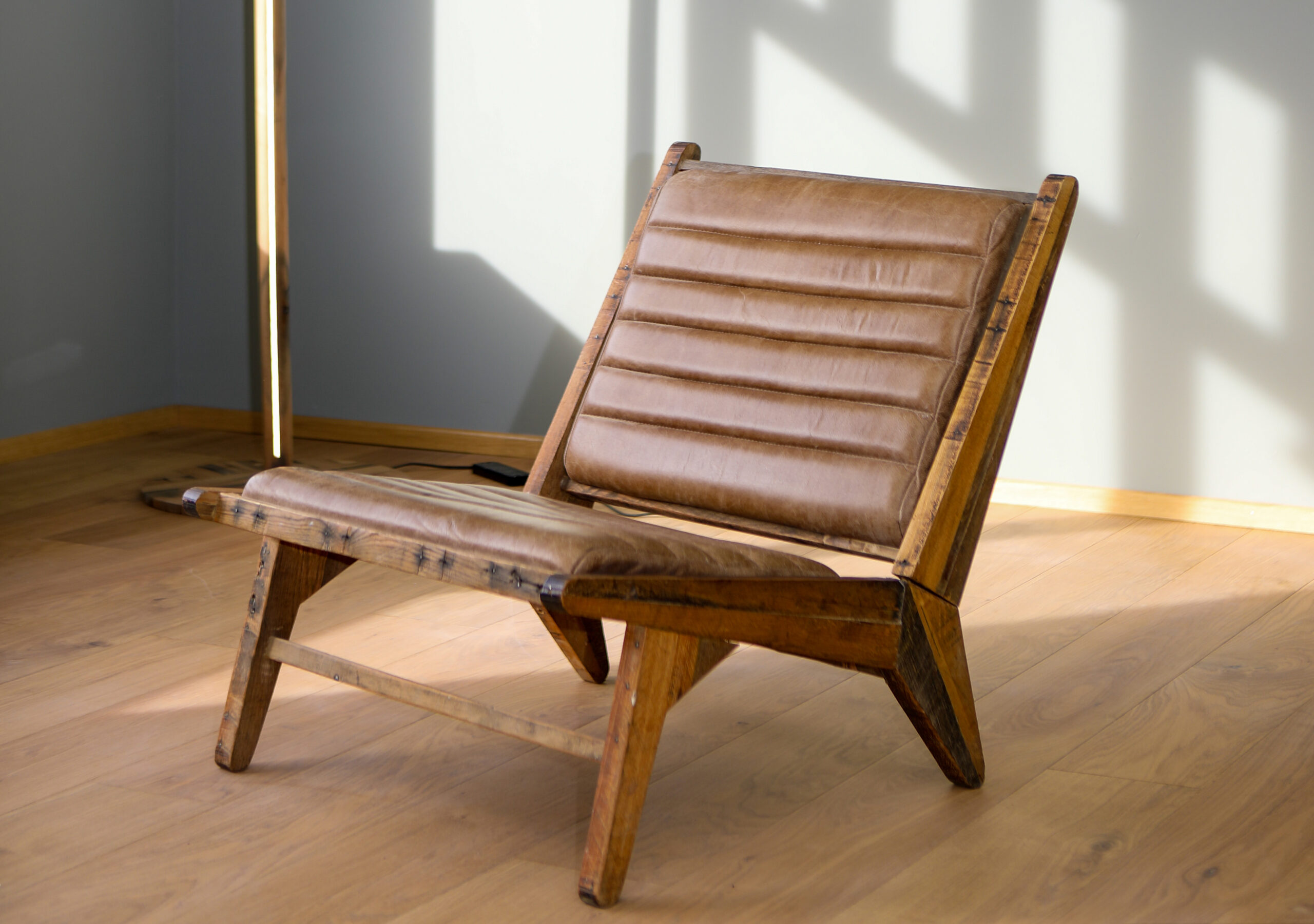 From our line of reclaimed wood furniture : Herra is a low sitting and slightly reclined lounge chair. True to our methods and ethos, Herra is made with reclaimed wood from repurposed shipping pallets and upcycled Icelandic leather. The story of this bespoke chair, like all our reclaimed wood furniture and products, is truly the one of rags-to-riches. We repurpose pallets which can no longer be used within the shipping industry, due to different size regulations between the US and Europe. Instead of seeing quality material sent up in flames, we create a sustainable & eco-friendly higher-value solution from it.
The name Herra which translates as 'sir' or 'master', is derived from the masculine look of the design which is in tune to the look and style of classic cigar lounges.
This is a bespoke item, made to custom order.