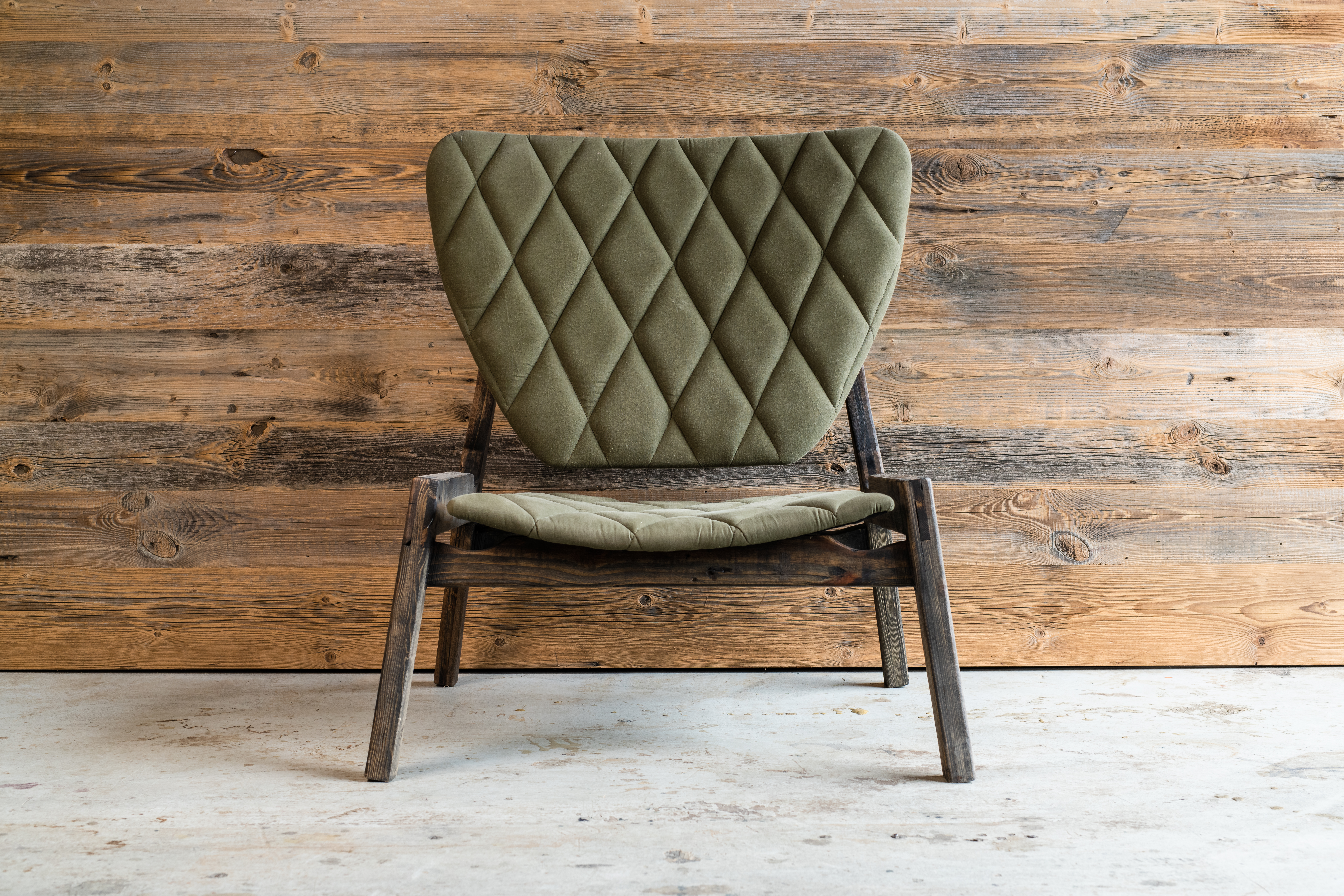 Fjörður is a sturdy and comfortable lounge chair, it is a bespoke piece of sustainable & eco-friendly furniture which feels warm and even familiar as the design, look and feel of the product hint at the history of the materials it is created from.
Fjörður is made from wood pallets which could no longer be reused within the shipping industry. These pallets largely arrive from the US to Europe where they are soon discarded due to different size regulations between the two regions, rather than sending the wood up in flames we collect it for upcycling on projects such as Fjörður, thus creating a higher-value solution that supports the ecosystem and our main philosophy : Saving one tree at a time. To further our take and aspiration for circular economy the upholstery is a repurposed former U.S. army tent.
This is a bespoke item, made to custom order.